About Amarie's Bath Flower Shop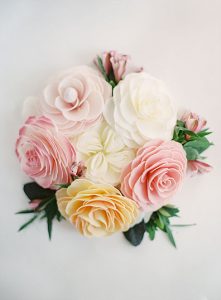 We are a boutique company in the Brandon, Mississippi, area that provides handcrafted soaps and gifts for the everyday experience and celebrating special occasions. Our goal is to provide a creamy, moisturizing, and generous lather experience in many designs and scents that range from 96-100% natural.
We deeply appreciate the beauty and nourishment around us, and we strive to bring these elements into each soap experience. Since each soap is handmade and may not look exactly like the other, you may want to consider it your own unique soap.
Our soaps are made with coconut oil, goat's milk, shea butter, and additional vegetable-based glycerin which:
moisturize while cleansing;
produce a creamy lather ideal for shaving. We like to leave our soap on our legs for a few seconds before shaving to increase the moisturizing qualities;
are scented with essentials oils and/or high-quality fragrance oils that are phthalate-free;
contain no Sodium Lauryl Sulfate or Sodium Laureth Sulfate;
range from 96-100% all-natural.
Please always feel free to contact us, if you have questions or would like more information.
---
The Story Behind Our Bathing Petal Soap Flowers