The Romantic Collection was just simply meant to be. Since the startup of A'marie's Creative Team last year, Patty, Amy, and I had already been talking about what we want to make next. So, when we sat down at our first meeting this past summer, we already had our flower ideas, colors, and some fragrances in mind.
We took 2 hours and had the majority of the collection laid out. It was so easy, and it just felt right. So we are so excited to share this collection with everyone, and we want you to have all the feelings we had when we made this collection.
Fun Facts:
This collection was originally only going to be 4 flowers.
We changed Midnight Romance's Fragrance 4 times. (Pomegranates are hard to work with!)
We all sat around a computer screen for so long, trying to name Heartfelt Splendor.
Butterfly Kisses was inspired by Bambi.
About the flowers:
This Romantic Collection is elegant, but it also has those whimsical touches that send this collection over the top. We are introducing some succulents and some totally new petal designs that really make this collection stand out. So look below at each of our new flowers and check out the descriptions for some interesting things about each flower.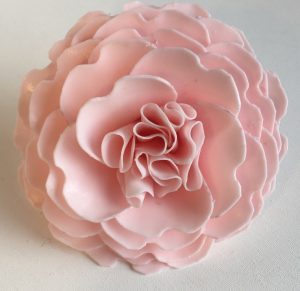 Sweet Blush: A classic blush pink bloom inspired by love. With delicate heart-shaped petals and feminine scent, it makes the perfect gift for your special someone.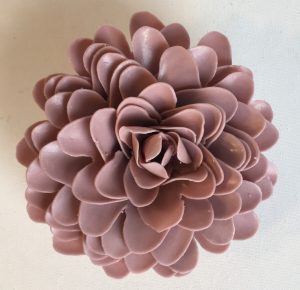 Midnight Romance: A captivating mauve blossom that fills your senses with tropical florals and dainty notes of melon.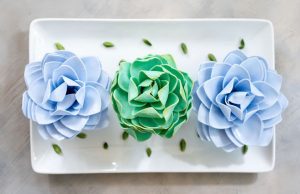 Desert Dawn (blue): An icy blue desert succulent inspired by beautiful succulent gardens, and the notion of a desert wanderer drifting towards love. Succulents symbolize timeless love.
Butterfly Kisses: A cream-colored bloom with a delicate pink center and golden flecked petal tips. Inspired by the twitterpated beginning of new love creating dreams of butterfly kisses and fairytale wishes.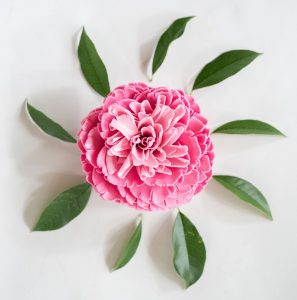 Heartfelt Splendor: Our newest hot pink bloom is a bold and show-stopping flower. Its two-toned design gives this whimsical bloom definition and reminds us of the famous pink flamingo and their symbolic meaning of releasing strong emotions.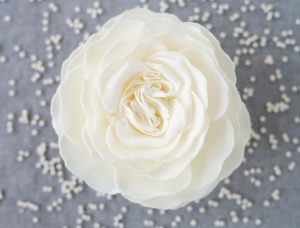 Gracious Pearl: A heavenly white garden rose made uniquely without a fragrance. With its elegant swirled petals, you will love this special flower. It is perfect for our customers who prefer no perfumes or dyes.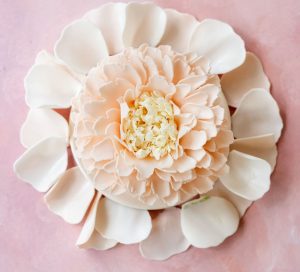 Greatest Love: A romantic light blush bloom with a silky yellow center. With this bloom's ruffled and luminous look, it gives us those warming feelings of abiding love.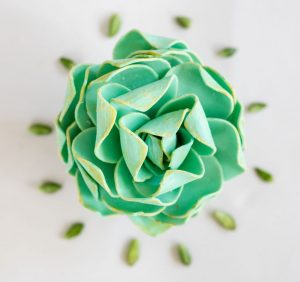 Tranquility: A refreshing succulent with beautiful blue-green hues and touches of gold making this an enchanting and bright bloom.