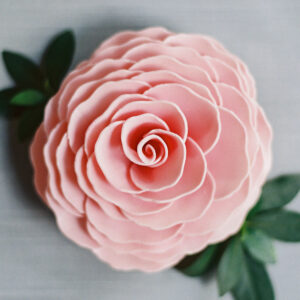 I remember reading a story about someone traveling with ice cream that was for sale. The vehicle broke down. It was hot. The ice cream began to melt. Unbelievably, the driver began to sell this former ice cream as milkshakes. This story about the beginning of milkshakes has stuck with me.
There are often things that are out of our control, well most things, and it's easy for me to focus on what I did not want to change. Case in point, when we make our Vintage Rose, the yellow tint of the fragrance takes the flower from a pink color to a peachy pink. What used to be called "fresh rose" is now named "vintage rose". It's the same everything, except it gets a little peachy.
I suppose it is part of letting go of what used to be and seeing the good of what is in today. The good was not a particular thing, but the good perhaps, is somewhere in this moment waiting to be found. Happy finding.
xoxo,
A